Advice to make your business and financial plans SOAR!
---
About this Event
Join Urban Financial Services Coalition for an evening of good food, good company, good networking AND valuable financial information.
The keynote speaker is Zaneilia Harris, CFP, author of Finance 'n Stilettos: Money Matters for the Well-Heeled Woman.. She will share valuable advice for men and women to take you from financially fit to high net worth bound.
Ms. Harris has been featured on the Wall Street Journal channel, Black Enterprise, Essence, and CNBC Financial Advisor Council.
Date And Time
Tue, April 30, 2019, 6:00 PM EDT
Location
SOAR365 – 3600 Saunders Avenue – Richmond, VA 23227
Register at:
https://www.eventbrite.com/e/food-finance-dinner-with-zaneilia-harris-cfp-tickets-60629509495
This event is sponsored by C&F Bank and hosted by SOAR365.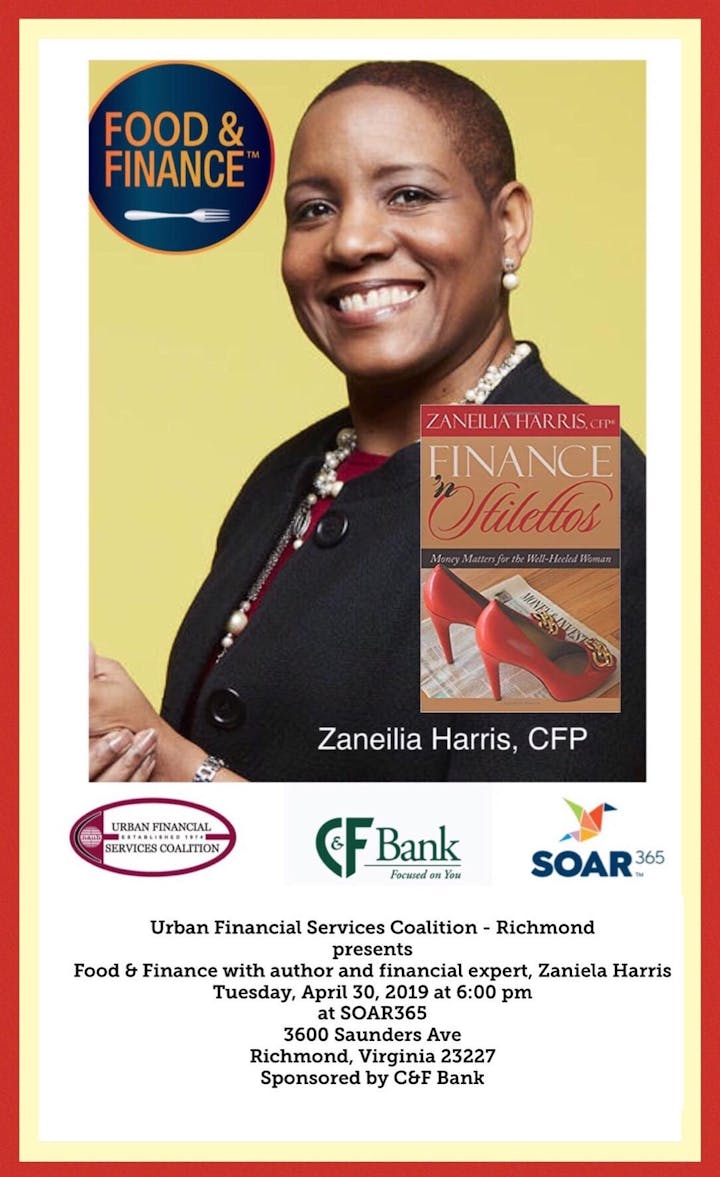 ---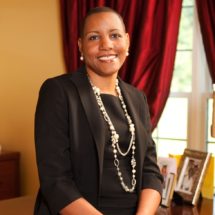 Zaneilia Harris,
President of H&H Wealth Management Group
As you can clearly see, I don't look like your typical certified financial planner. I'm one of just a few African-American advisors leading wealth management in the Washington, DC, area and part of an even smaller group of African-American women in my field. That makes me stand out but it's not what makes me unique.
I understand firsthand the challenges that keep professional women from maximizing their full financial potential. I also know it's possible to turn that around with just one meeting, one change, one decision.
I celebrate who I am—a wife, mother, experienced professional and entrepreneur—because it helps me connect to the needs, hopes and expectations of my clients.
Get to know more about me at H&H Wealth Management (https://hhwealth.com/)
0